Model and Building information
The tricky thing about McKay Avenue School is getting a good photo of its front elevation. That is where all the detail is, but it faces north so it never has good sun, it is in the shadow of several apartment blocks which just makes matters worse, and it is pretty much obscured by trees.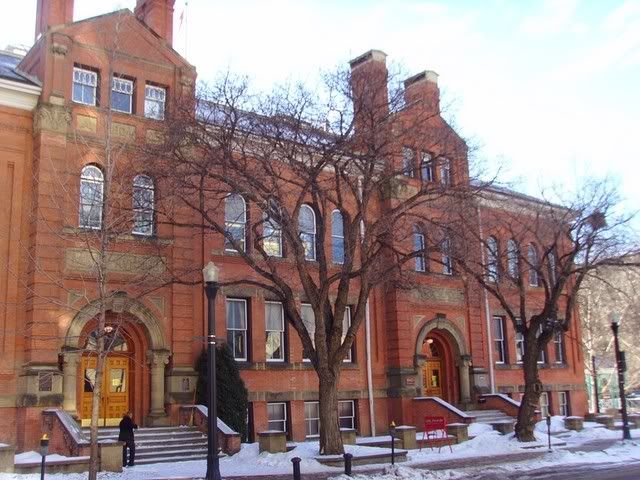 So for this model the front is mostly made up of pictures of the other sides, with the important and non-copyable parts - the doors, pilasters, datemarkers - spliced in after some colour-tuning. For a patchwork building it turned out pretty well.
Although it is not visible in the image, the one-room schoolhouse from 1881 that is located in the southwest corner of the site is also included in the model.