Model and Building information
I don't know anything about this building, or where one would go to find out more. The main thing that I am curious about is whether it was originally built in the 1930's/40's in the streamline style, or if what we see today is a renovation to something older.
It's tough to tell. The whole building is stucco, and there don't seem to be any bits of old brick peaking out anywhere. And aside from the front elevation there are almost no other details that might provide a clue. There is one vestigial window on the west, which might be similar to some of the windows on the neighbouring building, but I still can't say: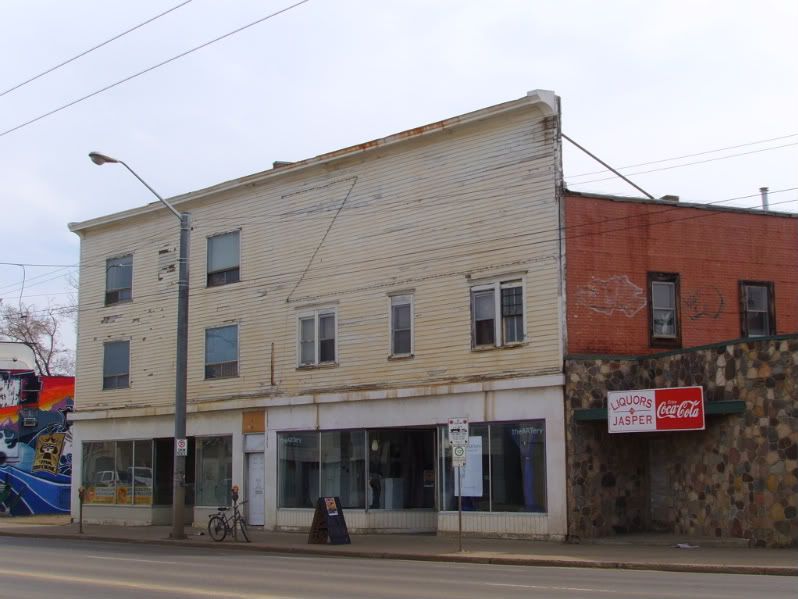 East Jasper is certainly not the nicest part of Edmonton's core, and the city has targeted it for renewal and gentrification as the Quarters. Whenever that happens, I assume that this building's days will be numbered, since it doesn't look to be in great shape, and the Quarters has many more obviously "historic" buildings that will be fought for long before this one. That's a shame, because it would meet Jane Jacobs' need for aged buildings, it would certainly add interest to the streetscape, and it is one of the very, very few deco buildings that this city has.