From the
Edmonton Journal
:
TLC cleans up Rice Howard Way in downtown Edmonton


Don Retson, edmontonjournal.com
Published: Friday, September 19

EDMONTON - Folks lingering on their way to work today heard about a city initiative that aims to give the downtown core a little TLC.

That's TLC as in Total Look of Clean...
I think that the City of Edmonton may have a winner on its hands.
And I hope that this will usher in a new era when all of the City's slogans will sound like they have been poorly translated from another language.
Here it is the Coolest
Champions are the City
Be Alive for the Year
To Kill with Maximum Speed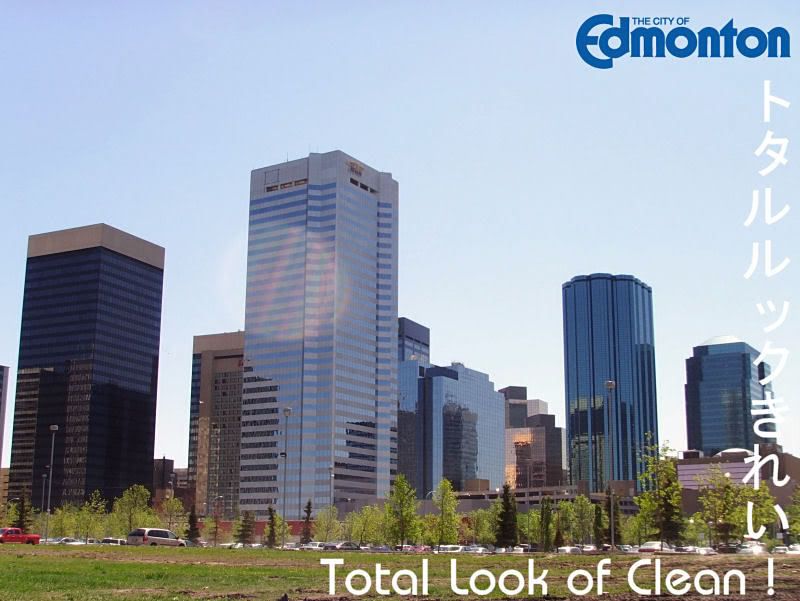 (With apologies to Japan. Any incorrect translation may be blamed on Google.)