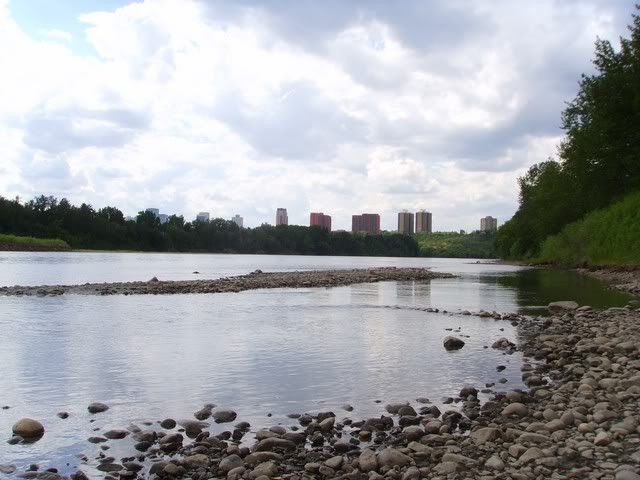 This is actually mostly about the northeastern section of Edmonton's river valley trail system. The bridges make better reference points though, since photos of trails through the trees all start to look the same after awhile.

High Level and Menzies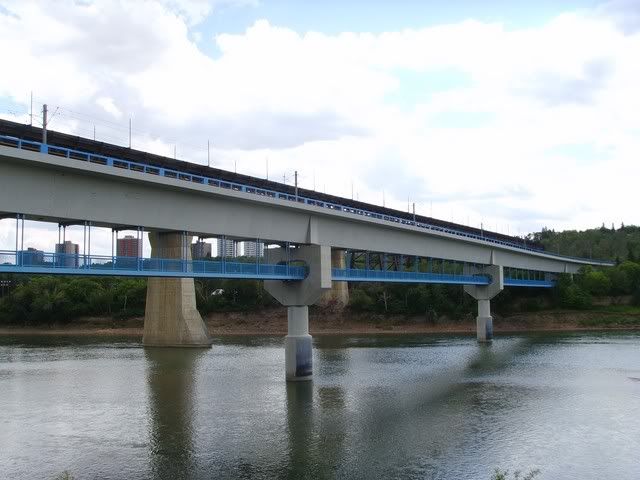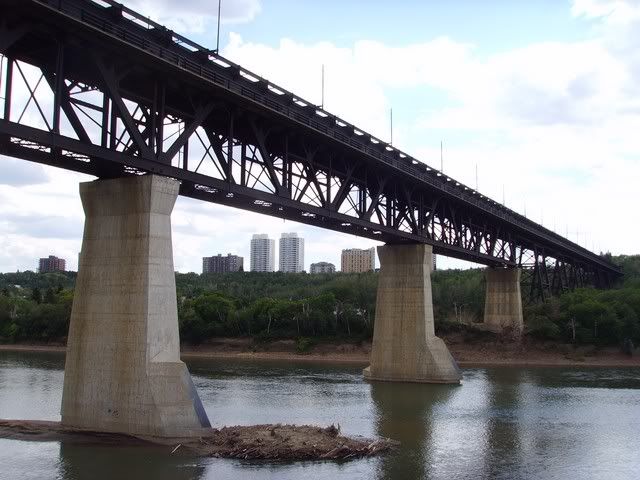 Followed by Walterdale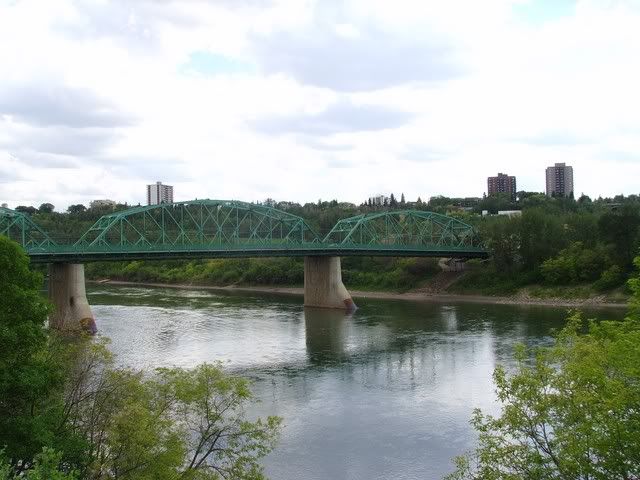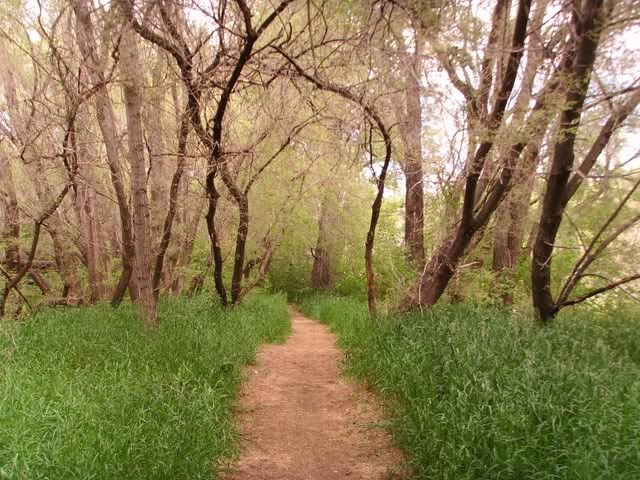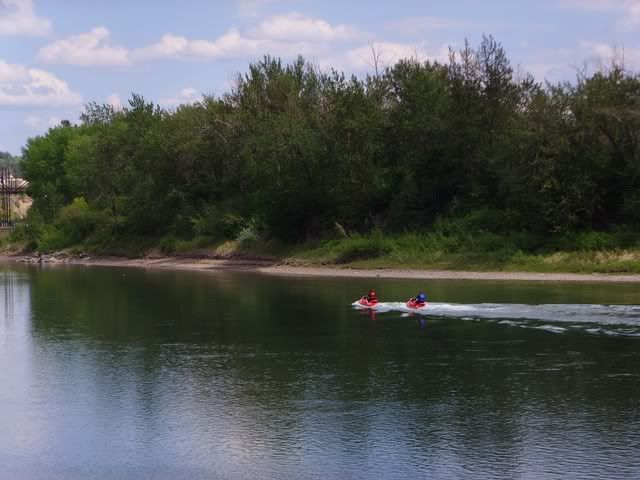 James Macdonald and Low Level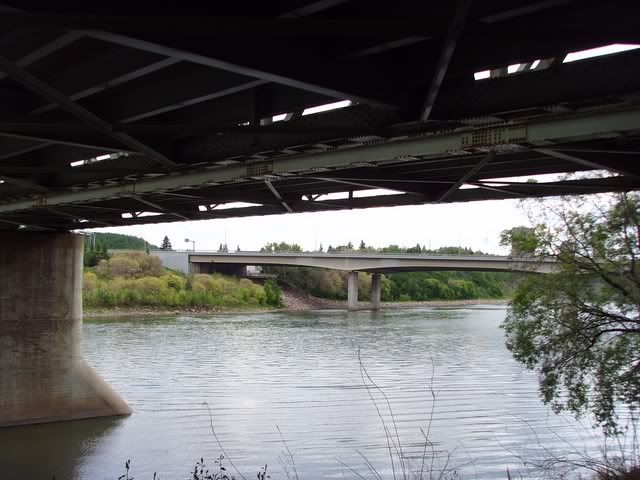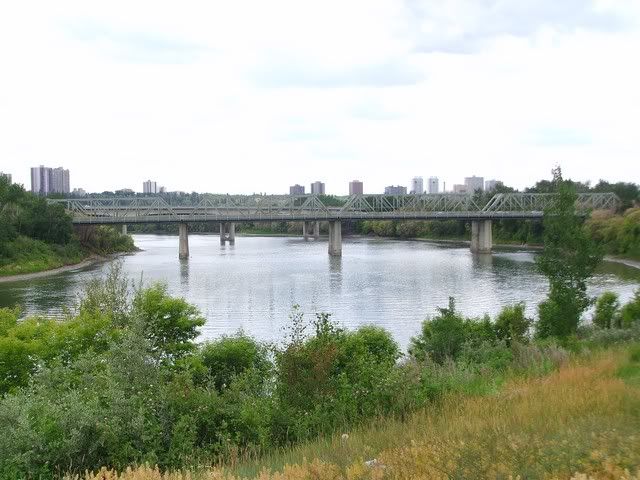 Louise Mckinney Park Foot Bridge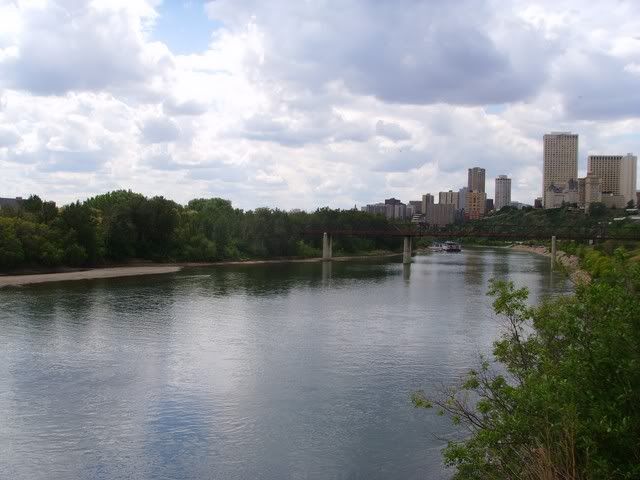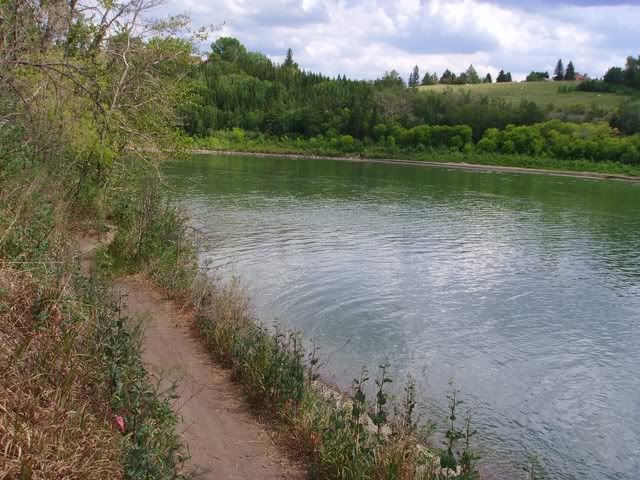 Dawson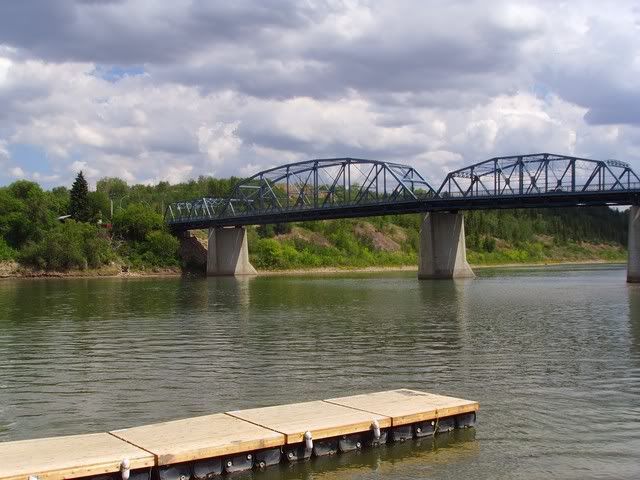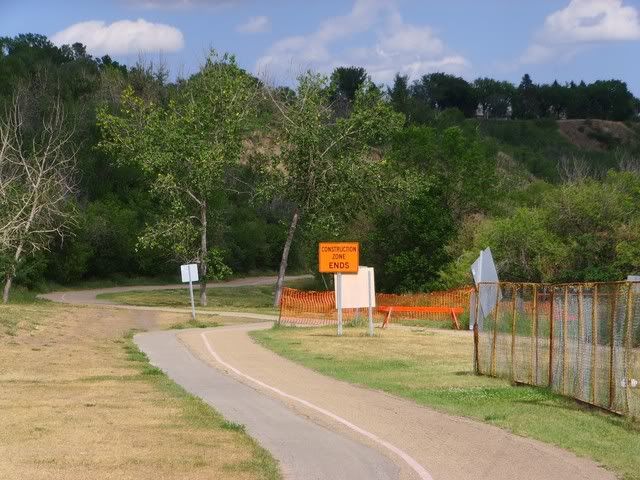 Capilano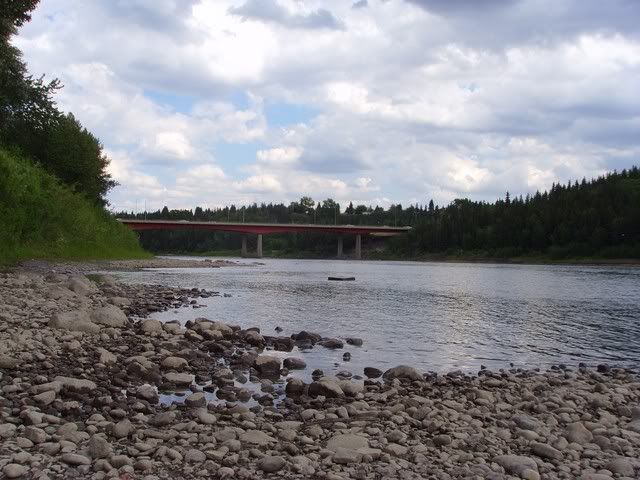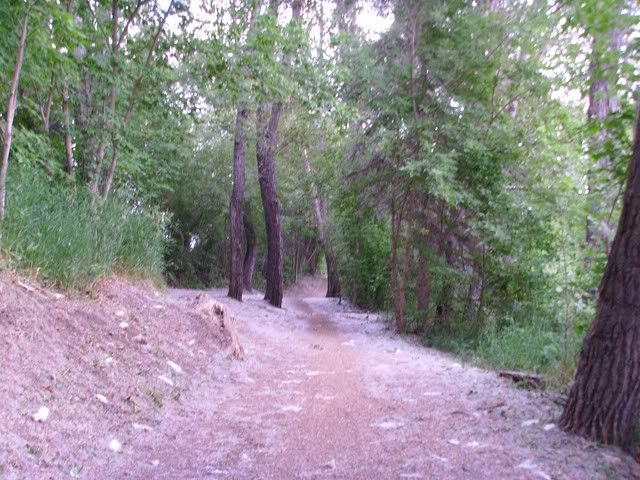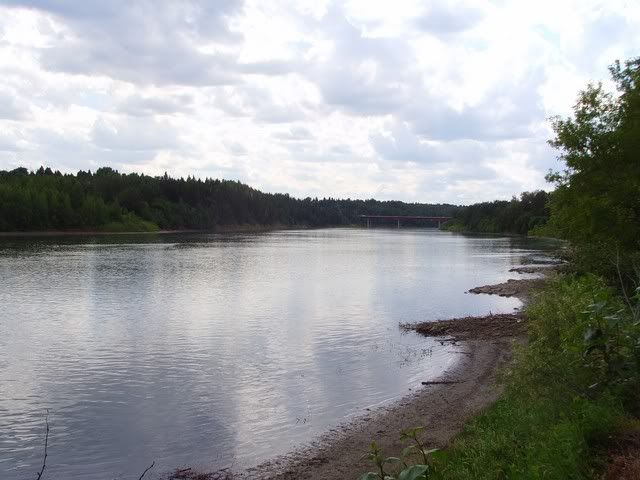 Capilano Foot Bridge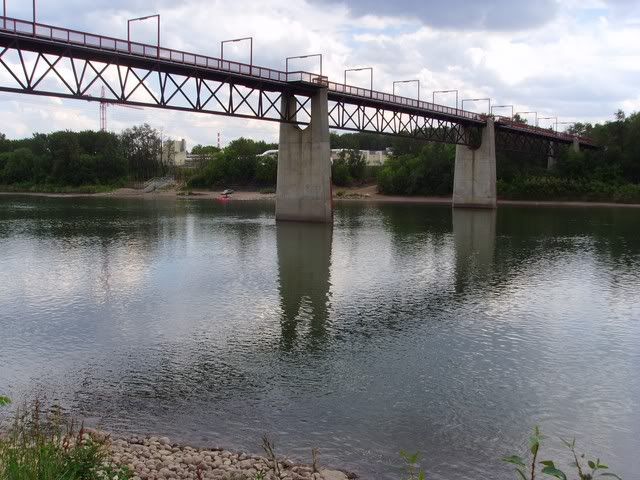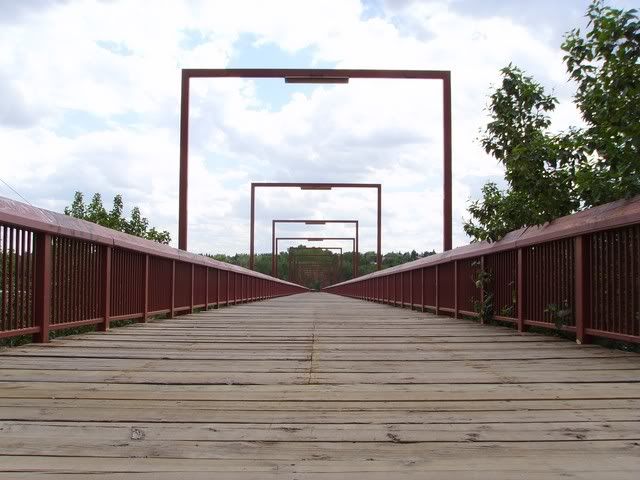 Goldbar WWTP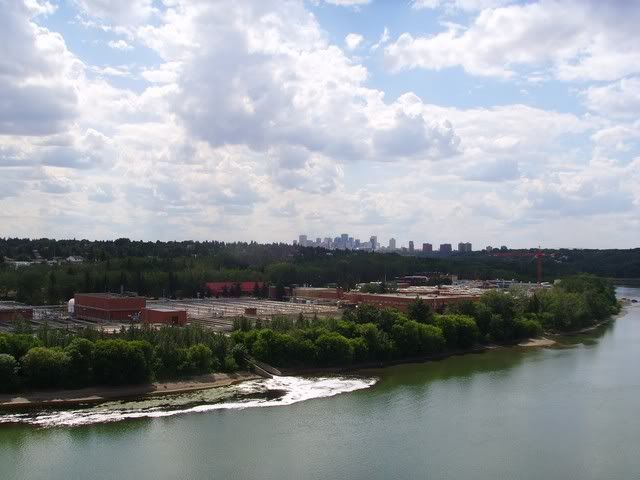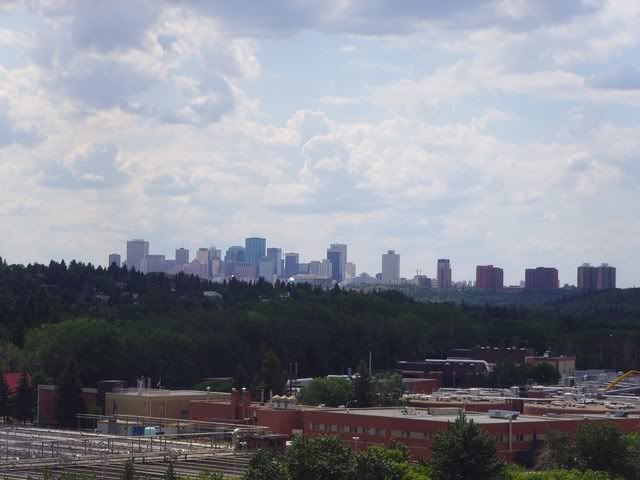 Rundle Park Foot Bridge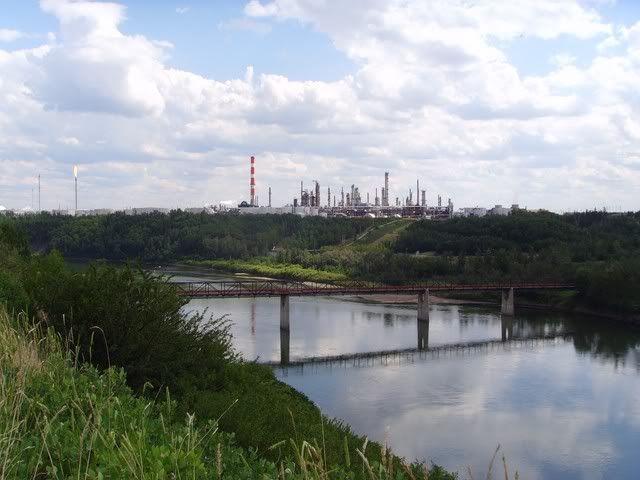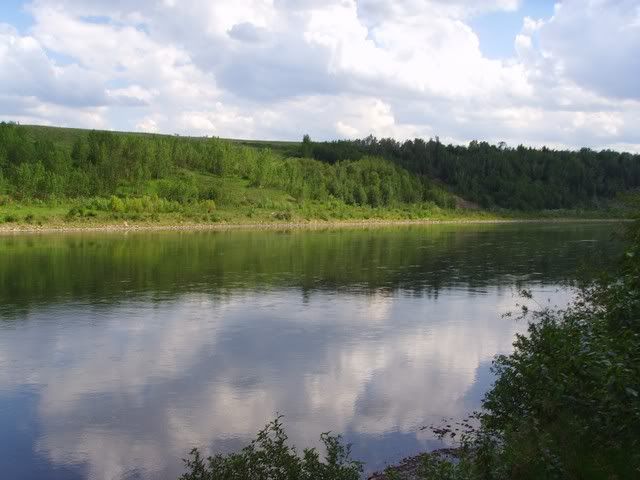 Cloverbar Foot Bridge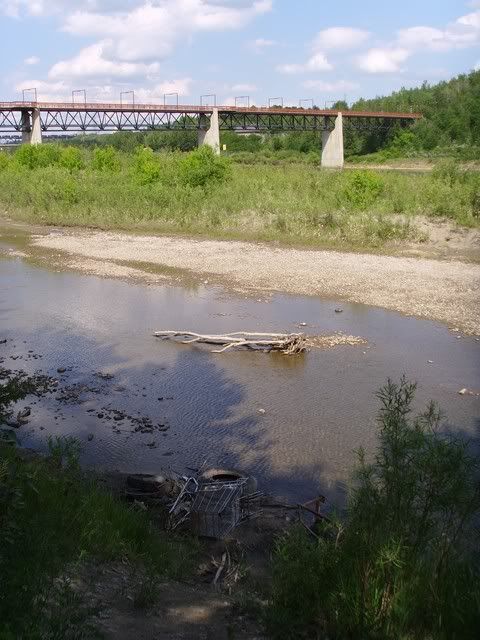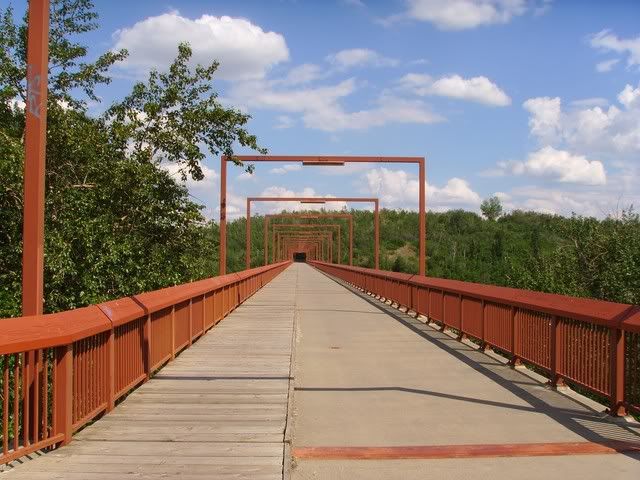 Beverly and Cloverbar Bridges, and a rail one in there too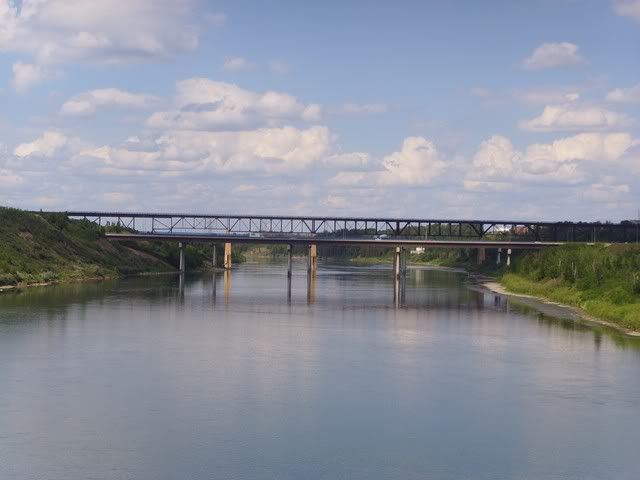 Sunridge Ski Hill's inner tube hill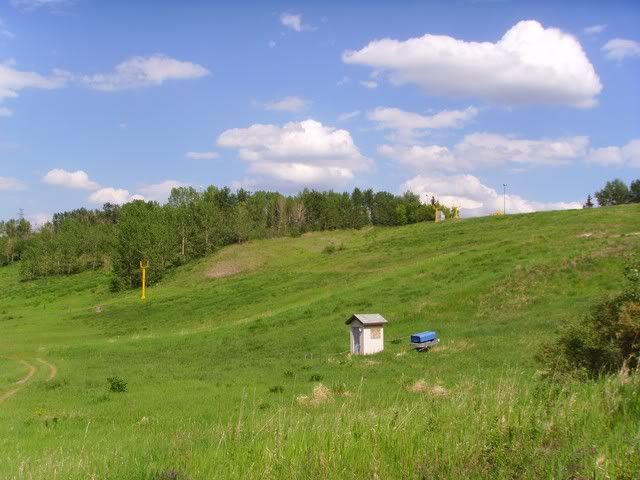 Heading Back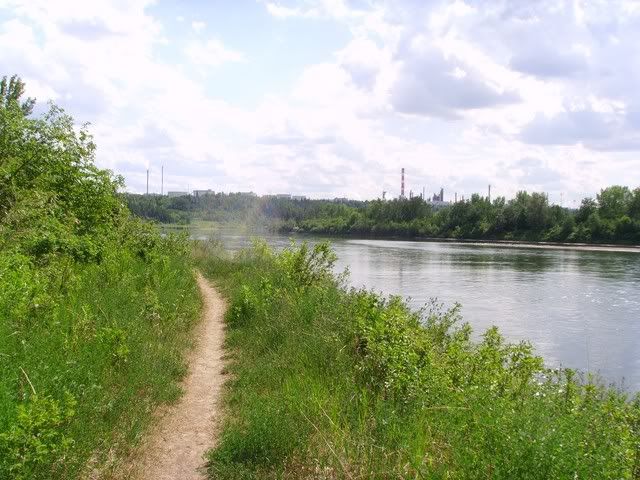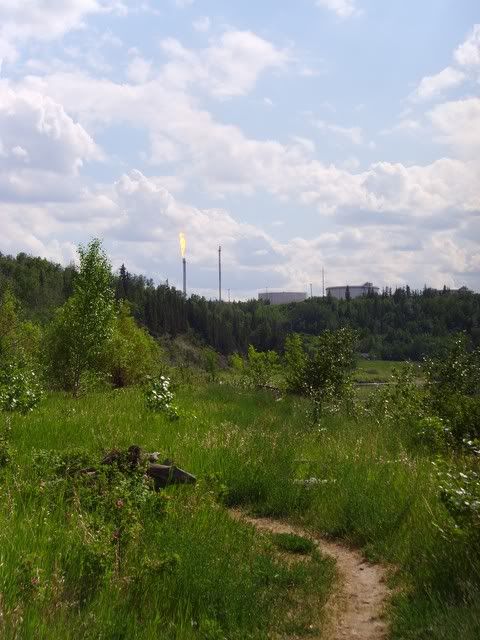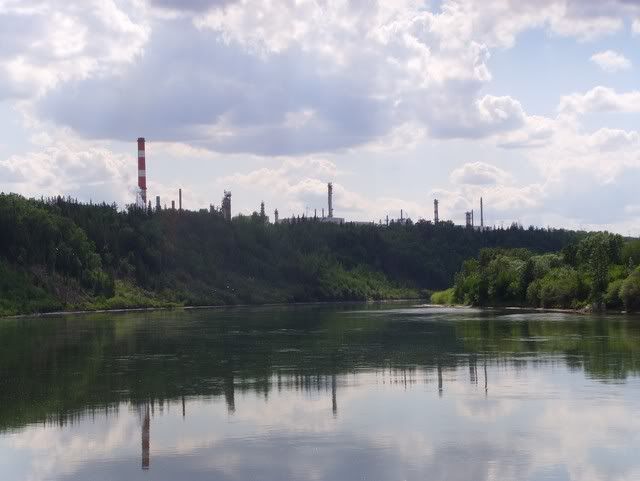 Now I'm kind of lost. Looking back at the footbridge.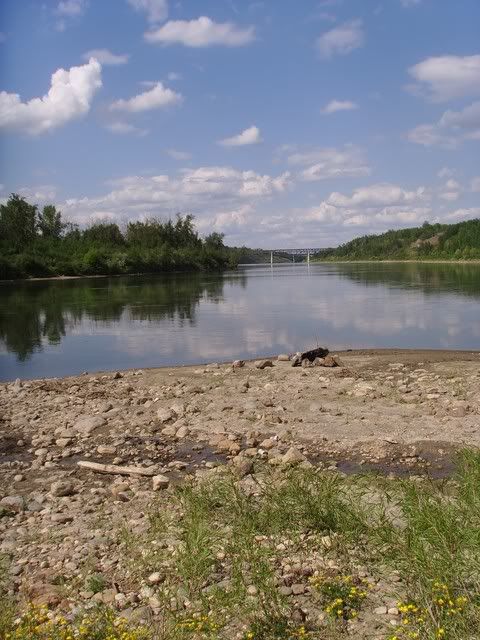 Let's try this way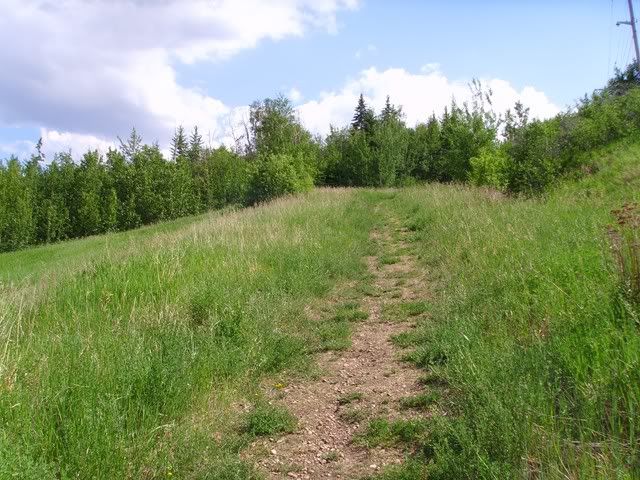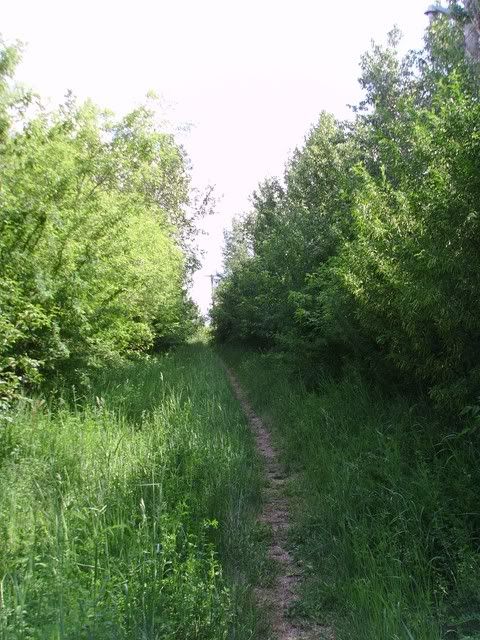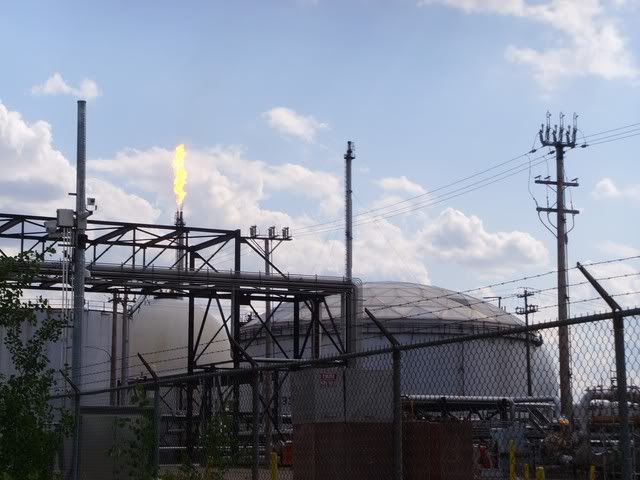 And that really didn't work. Back I go. Still pretty lost.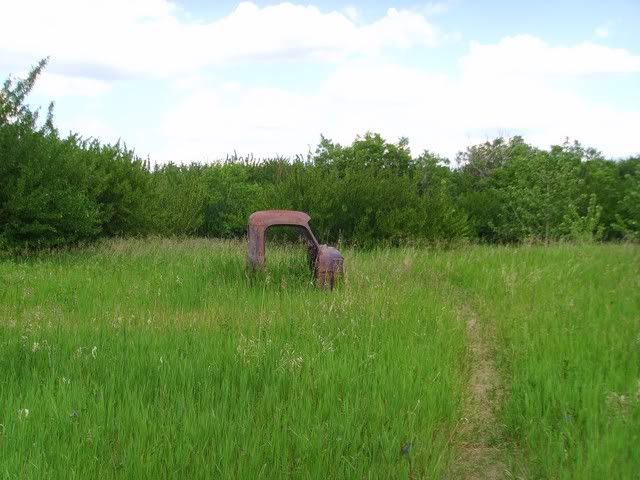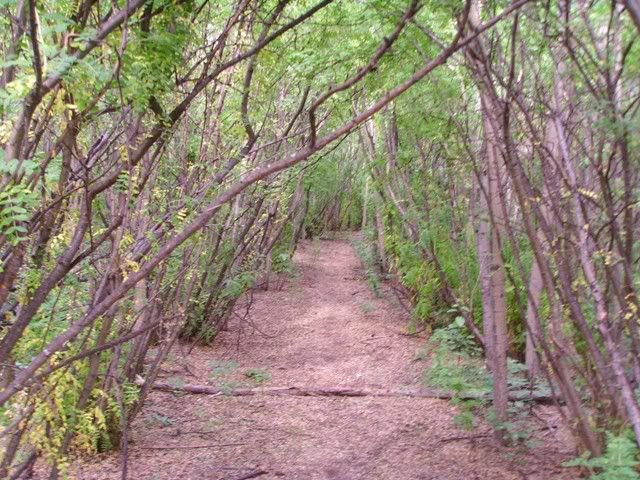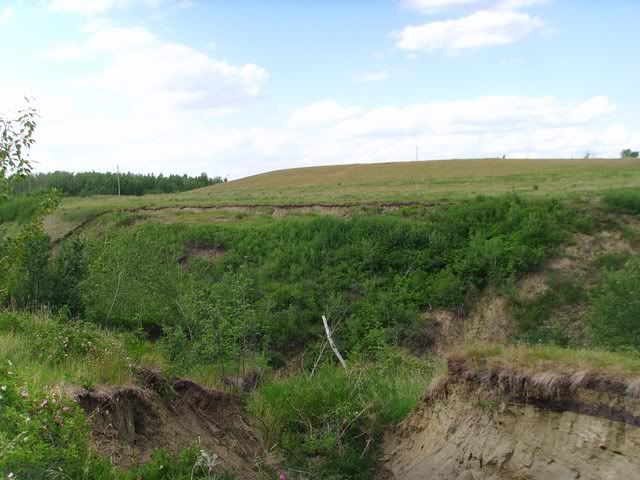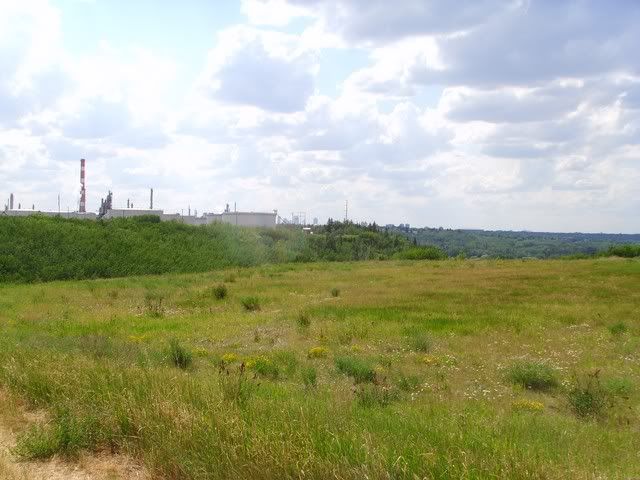 Something I recognize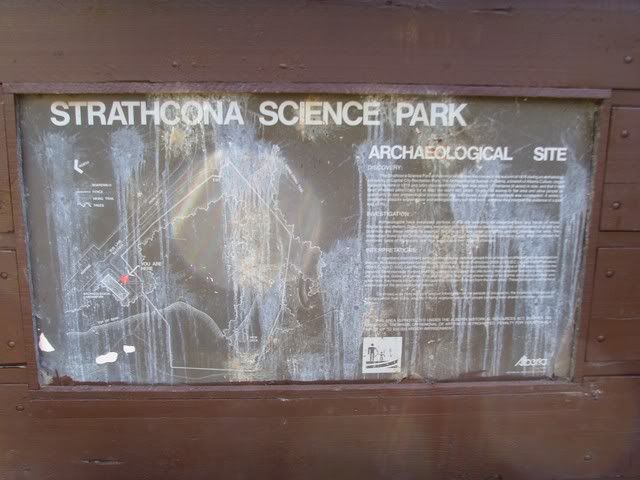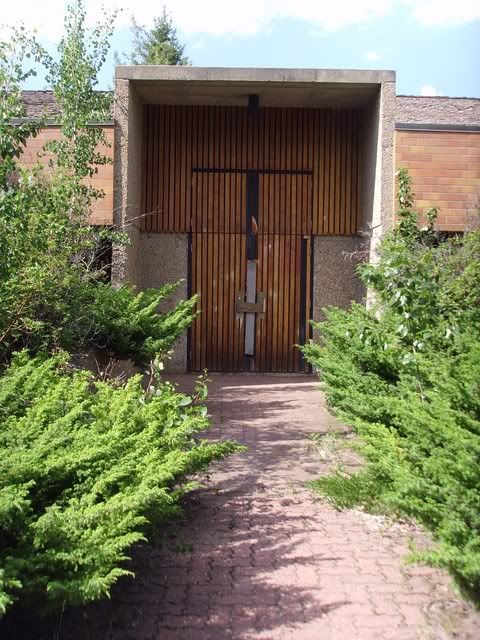 Lost Again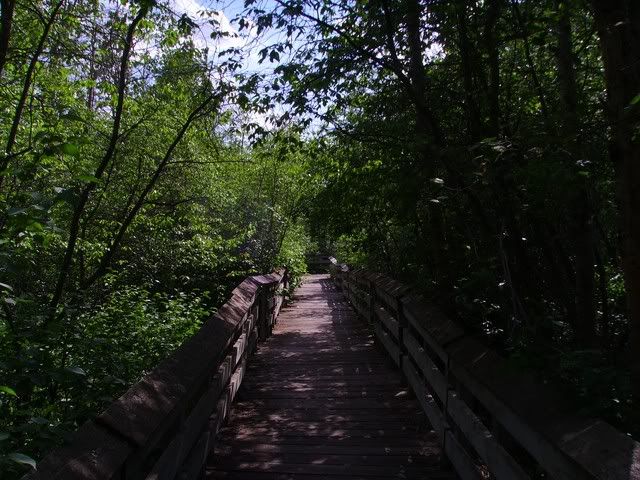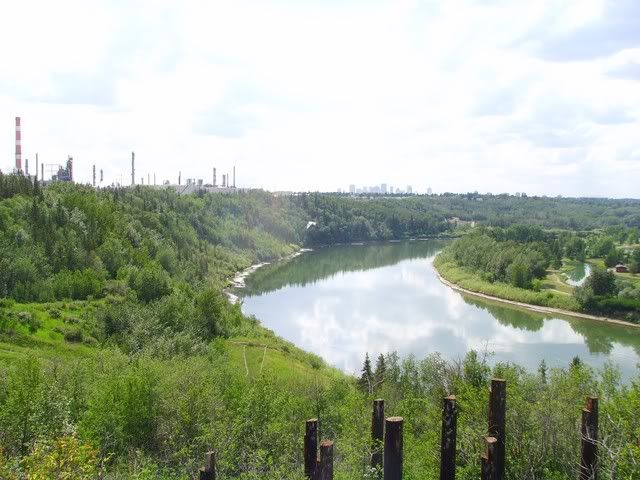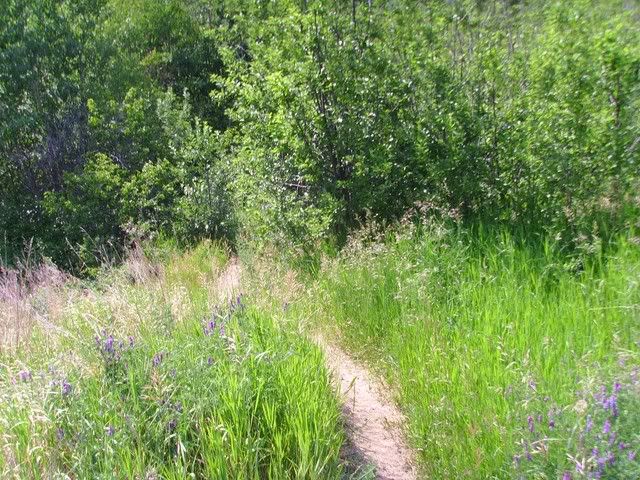 Suffice it to say, I wandered around in the trees for far too long before going back to the road by the Science Park that I knew would lead back to Sunridge, and the Cloverbar foot bridge. I was hoping for a connection on the South side past the refinery, but I went up when I maybe should have gone down? Anyway, a lot of backtracking to get back to Rundle Park again.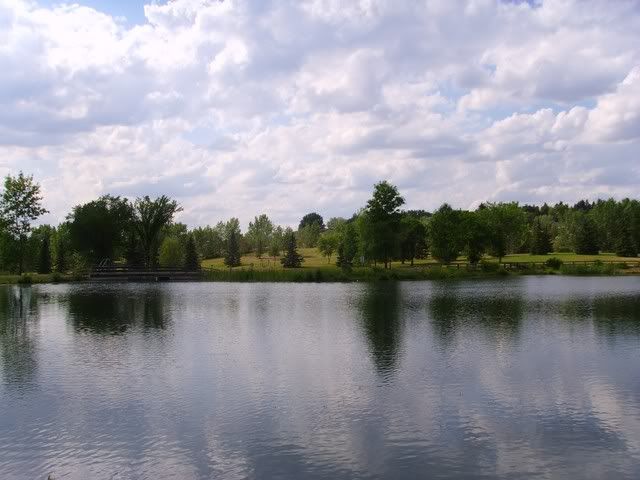 From the Rundle Park Foot Bridge heading back to the south side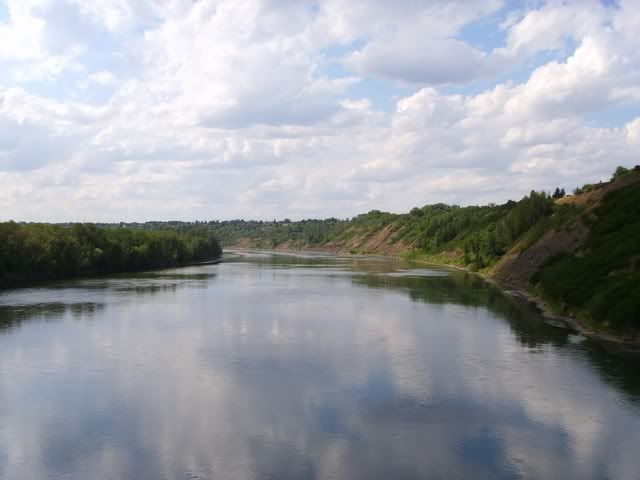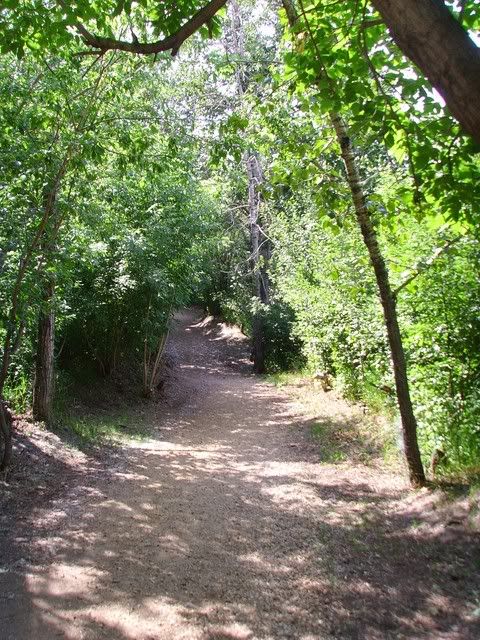 Capilano Foot Bridge again. The scent of the air coming of Goldbar's biofilters is always so pleasant (it really is).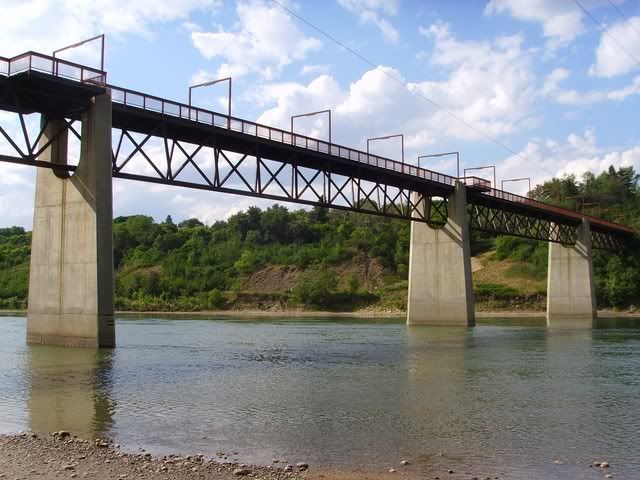 Capilano Bridge Again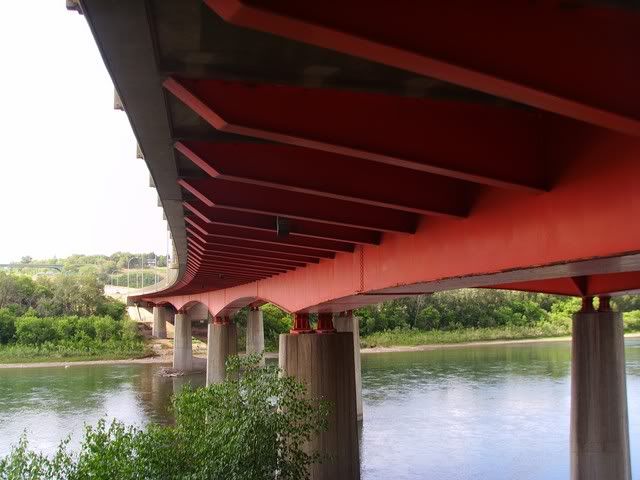 Dawson Bridge Again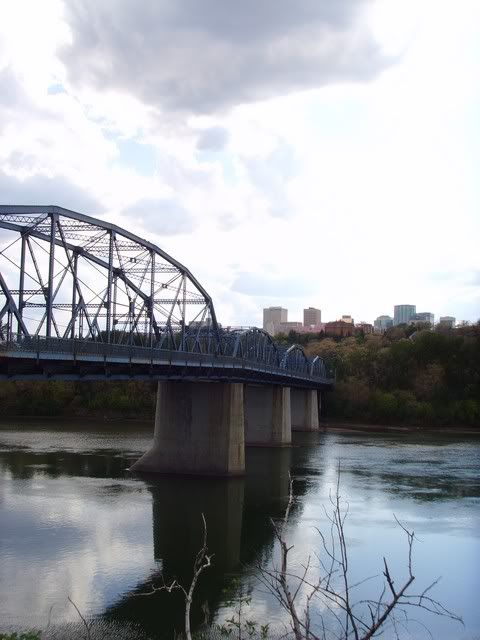 The stretch of trails between the Dawson and Mckinney is so much fun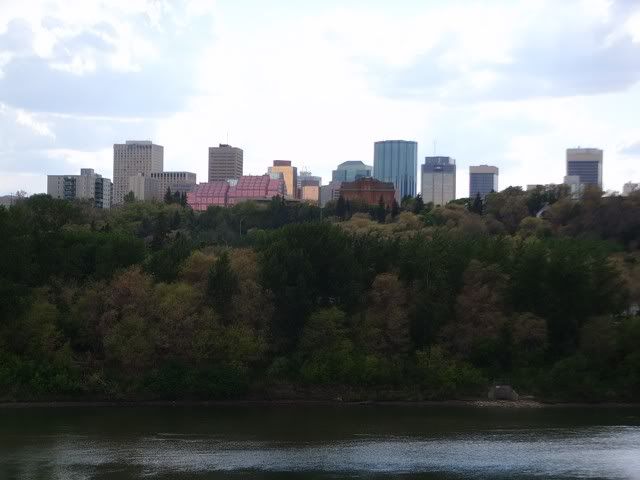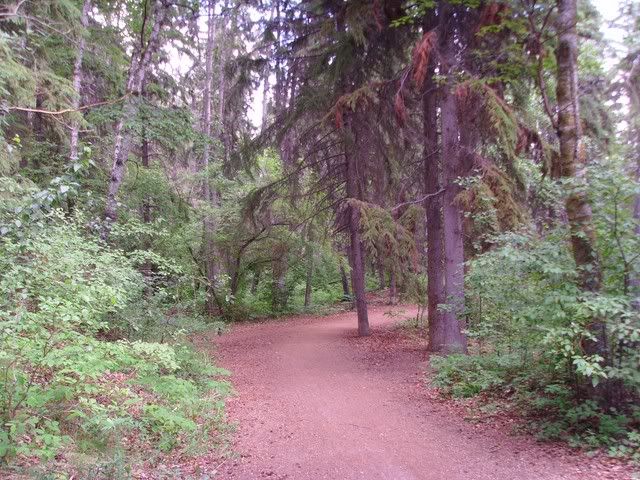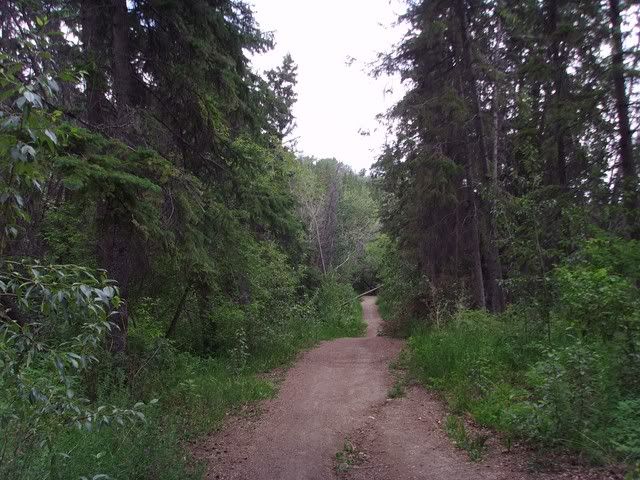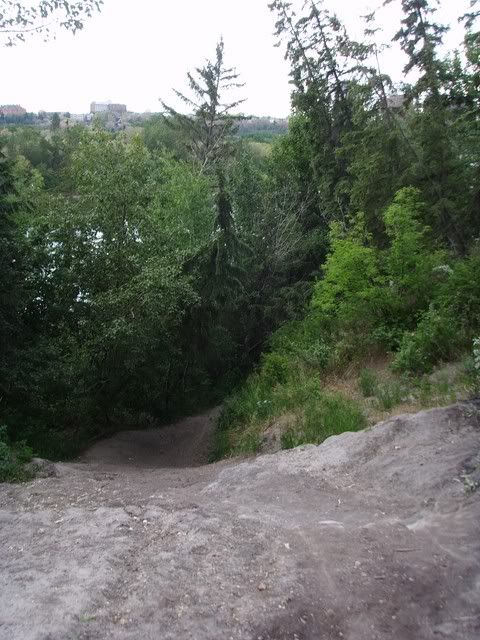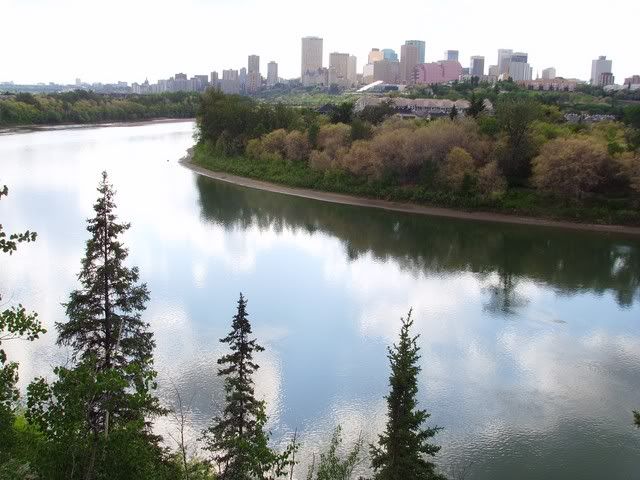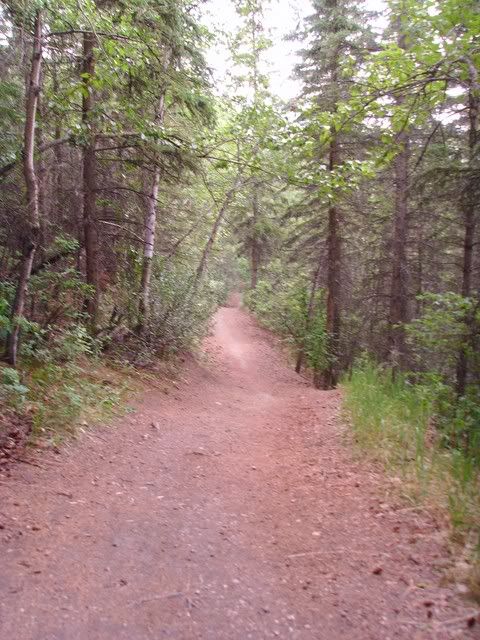 LMP foot bridge again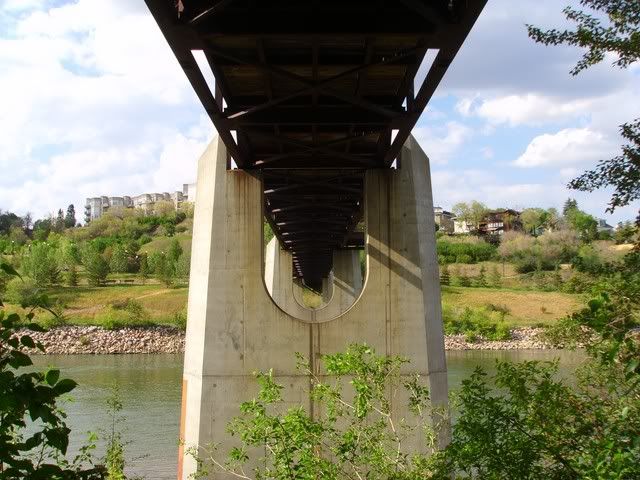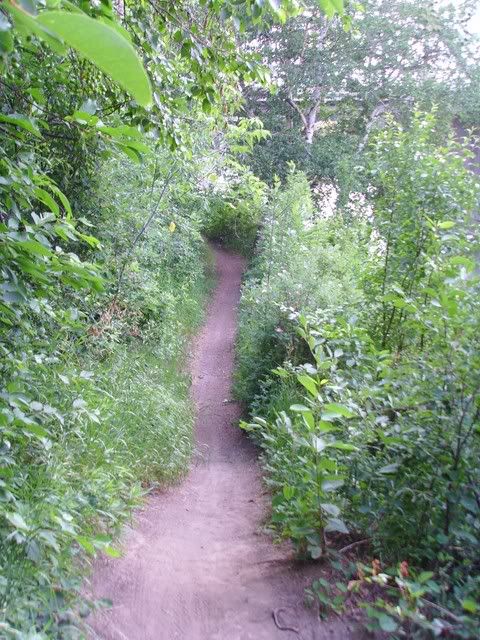 Low Level Again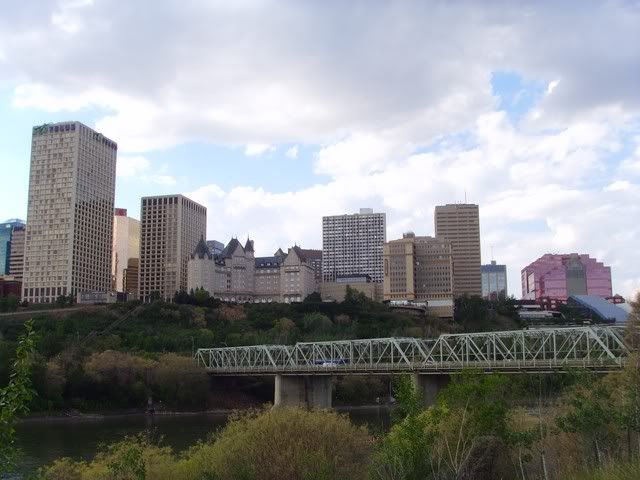 James Macdonald Again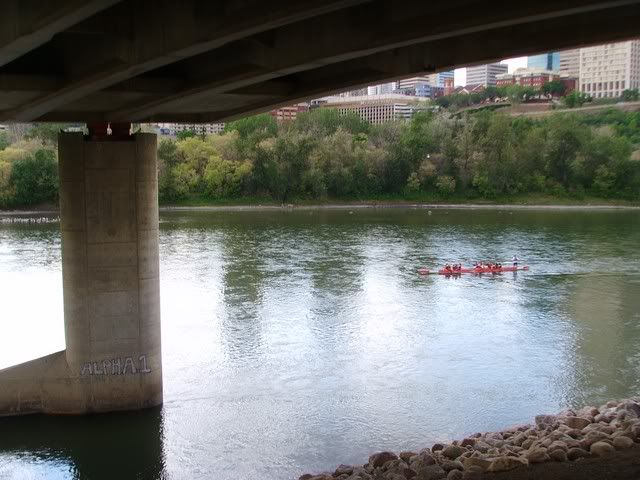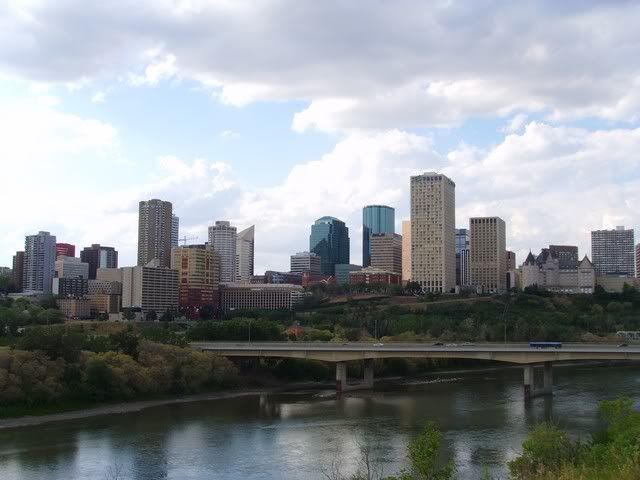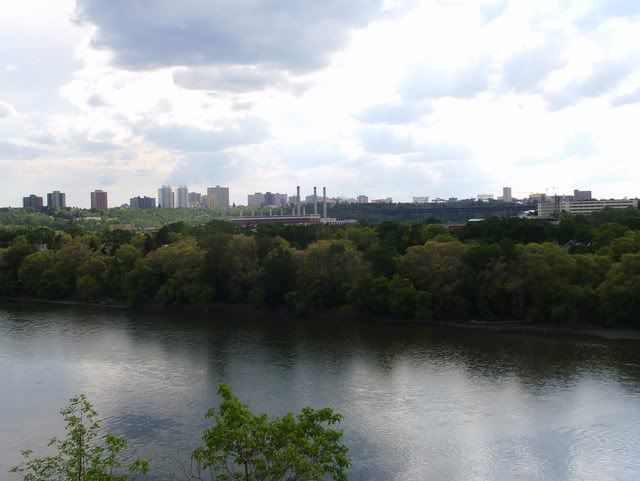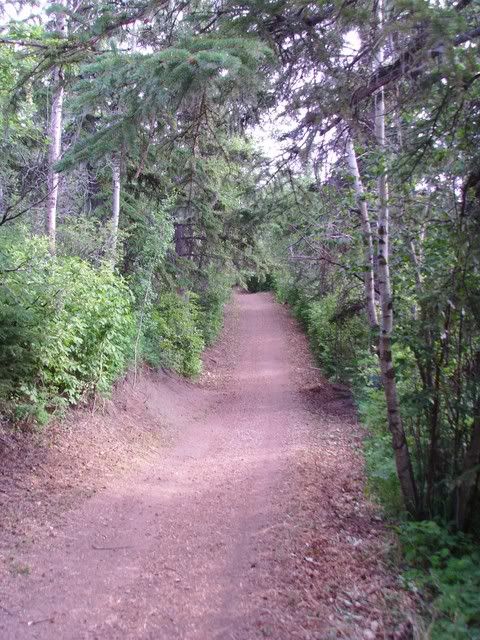 Walterdale Again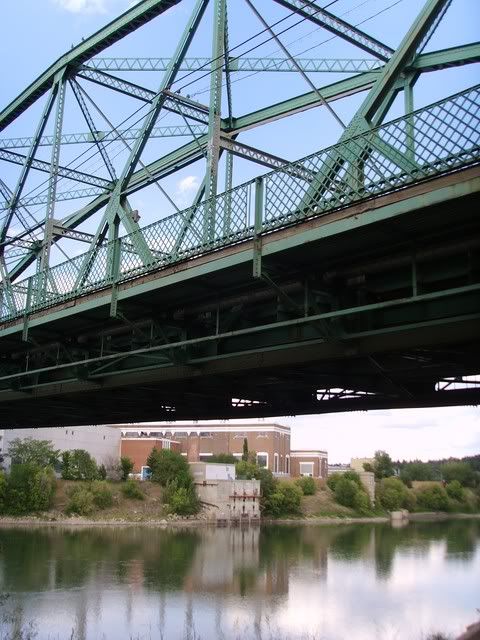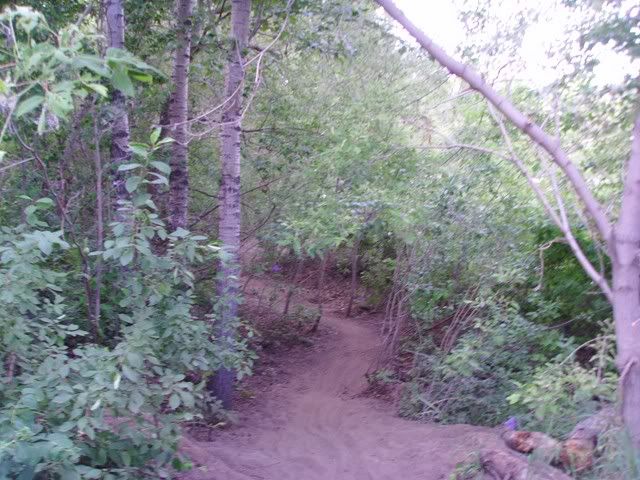 High Level and Menzies again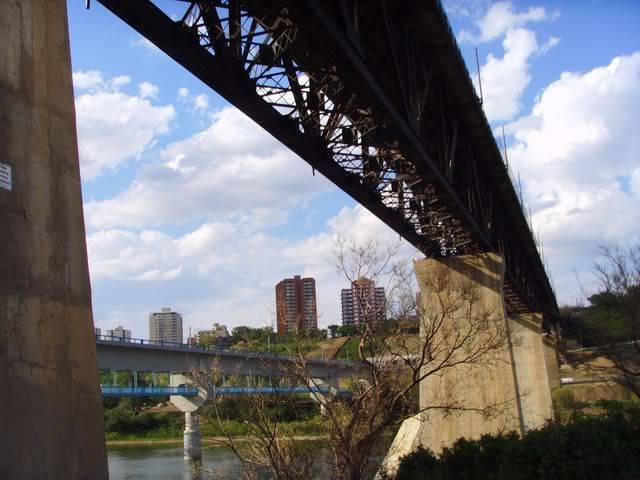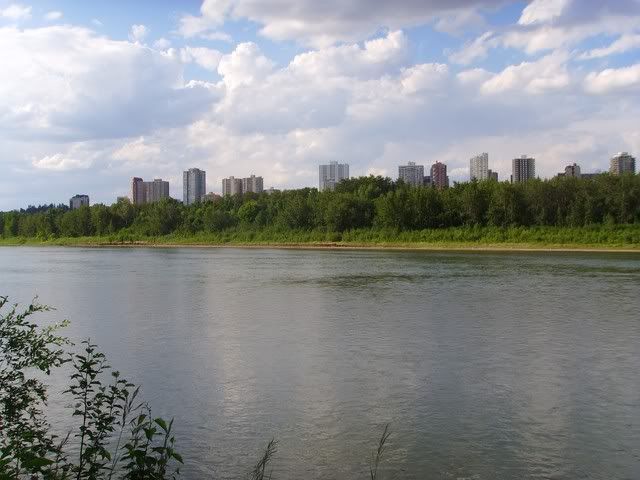 Groat Bridge from Mckinnon Ravine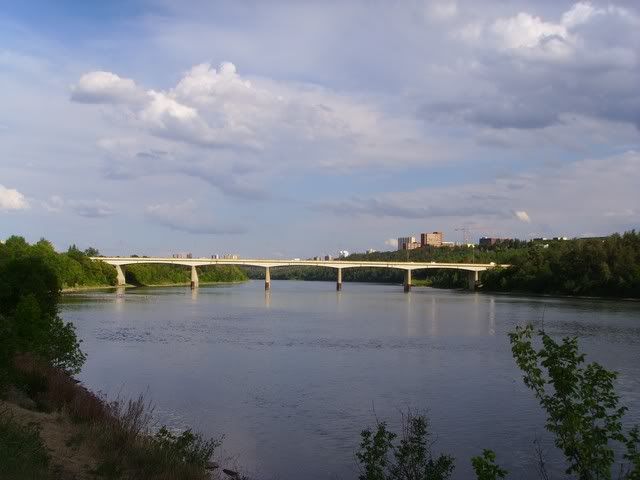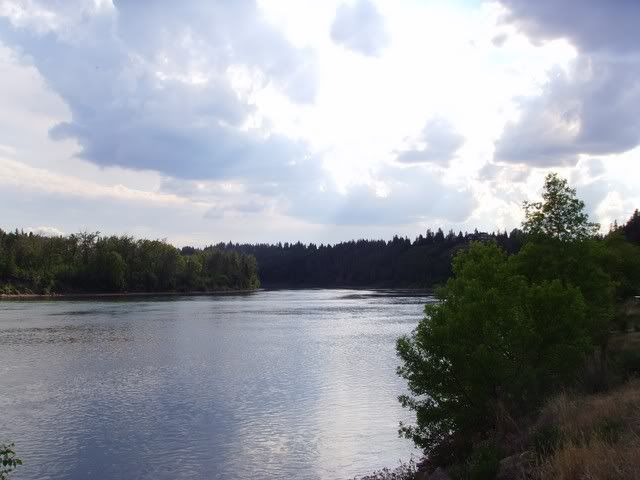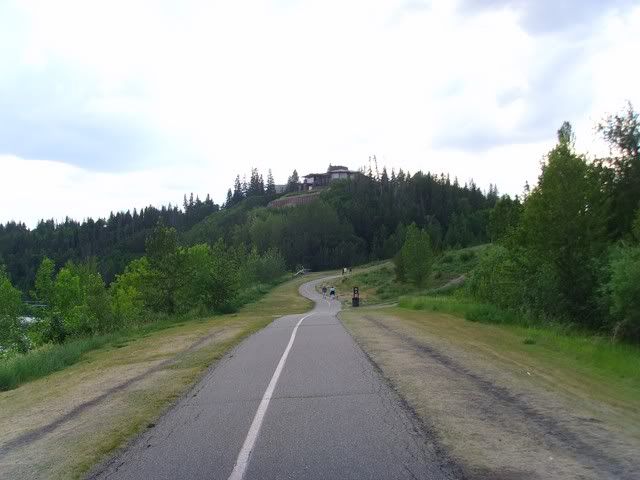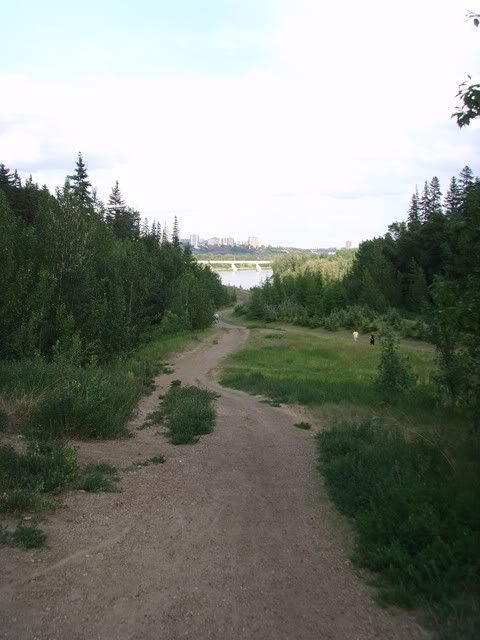 Blurry, but it's a bridge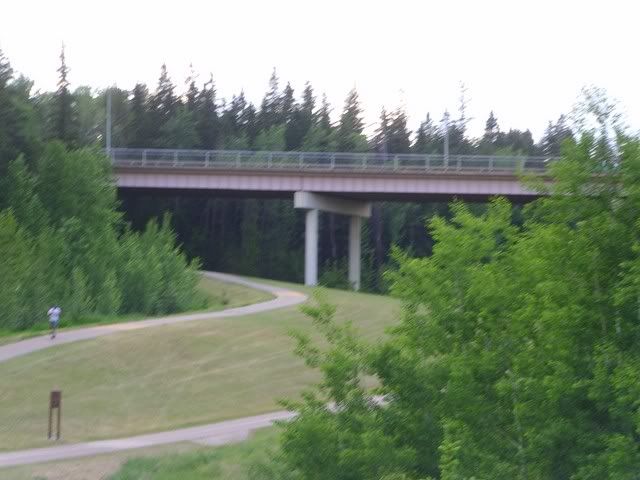 And a photo from that bridge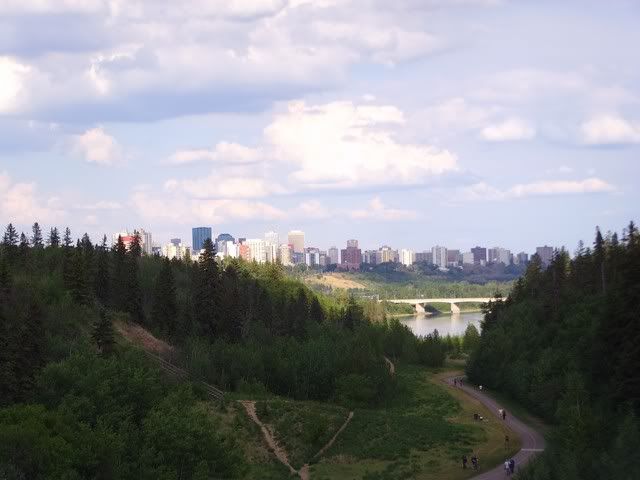 Bridge at 131st



Iron bridge and Groat Ravine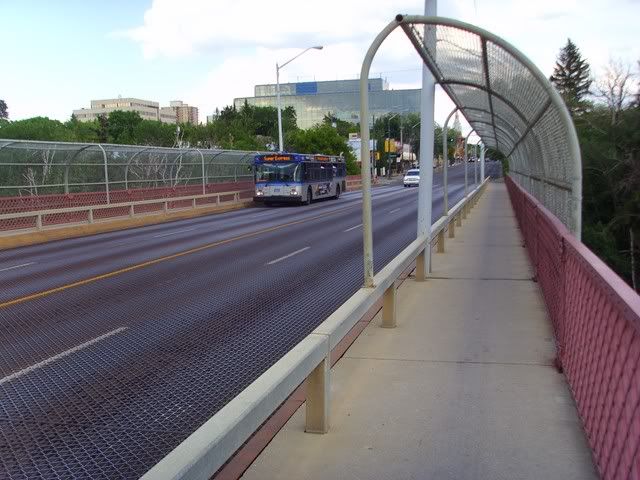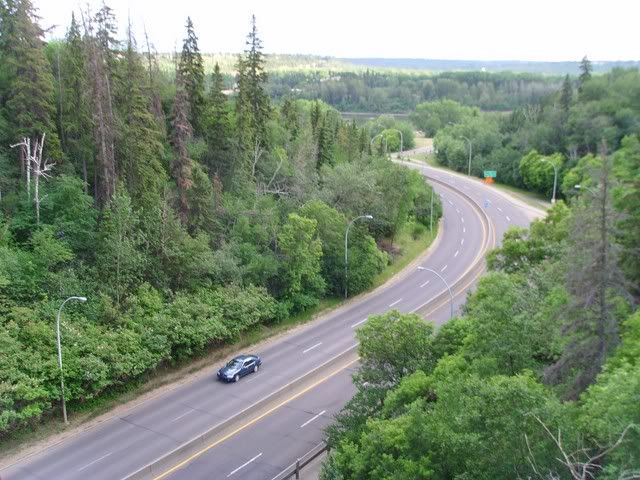 And here's a rough map of the route: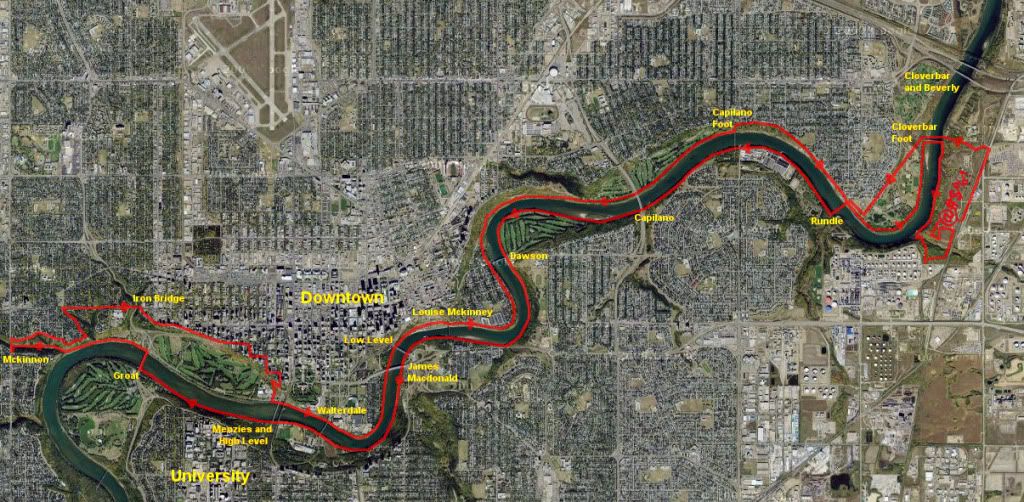 I'd never been past Goldbar park before so this was a bit of an adventure.