The Walterdale Bridge was completed in 1914 and it was the last of Edmonton's bridges of that era - following the Low Level in 1900, the Dawson in 1912, and the High Level in 1913. The Dawson has recently been undergoing a year-long refurbishment, but the Walterdale has long be slated for replacement.

In November of 2010 the City of Edmonton held the first open house for the project - Concept Plan for the Walterdale Bridge Replacement. Included in that information were rough styles that the new bridge may take: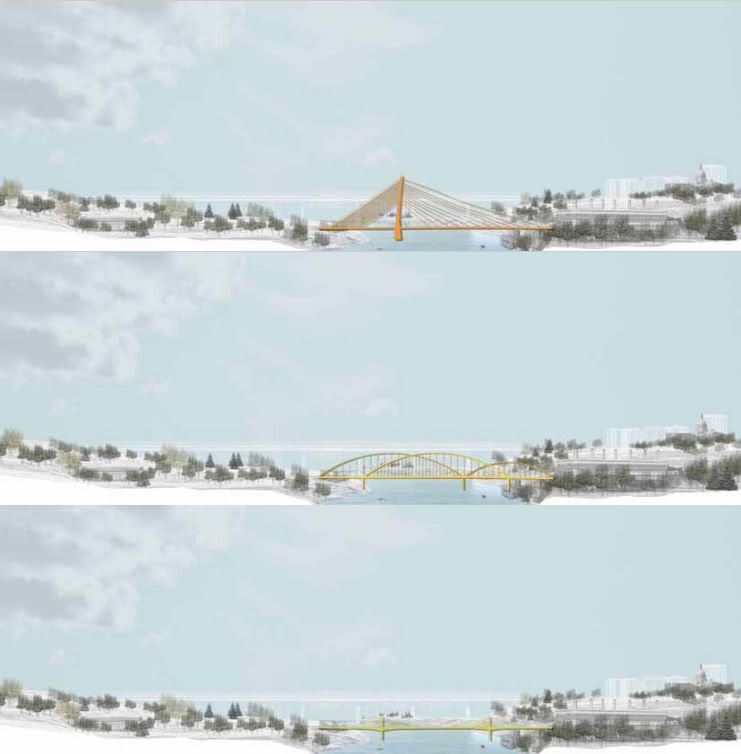 To help with visualizing the different options, here are three quick-and-completely-inaccurate models.

Cable-stayed: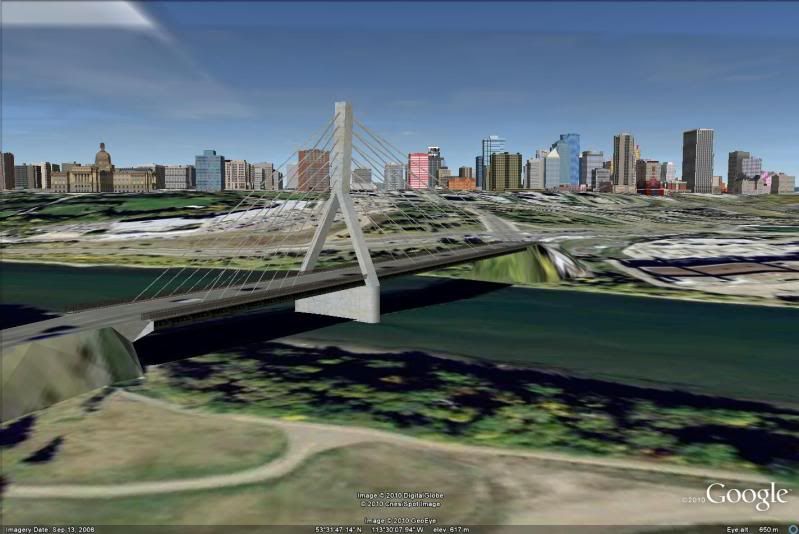 Arch: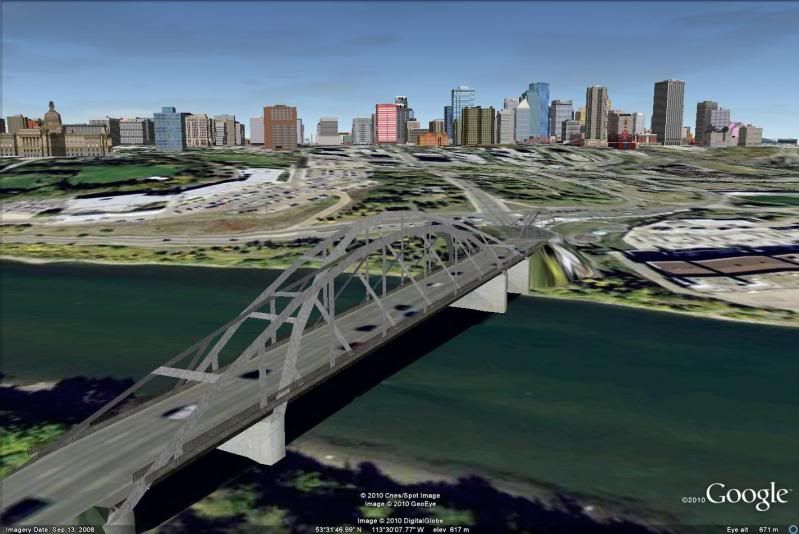 Extra-dosed:




The models can all be downloaded and plugged directly in to Google Earth.