If you are in Google Earth looking at Edmonton, and if you have the 3d Buildings Layer turned on then you'll see something that looks like this: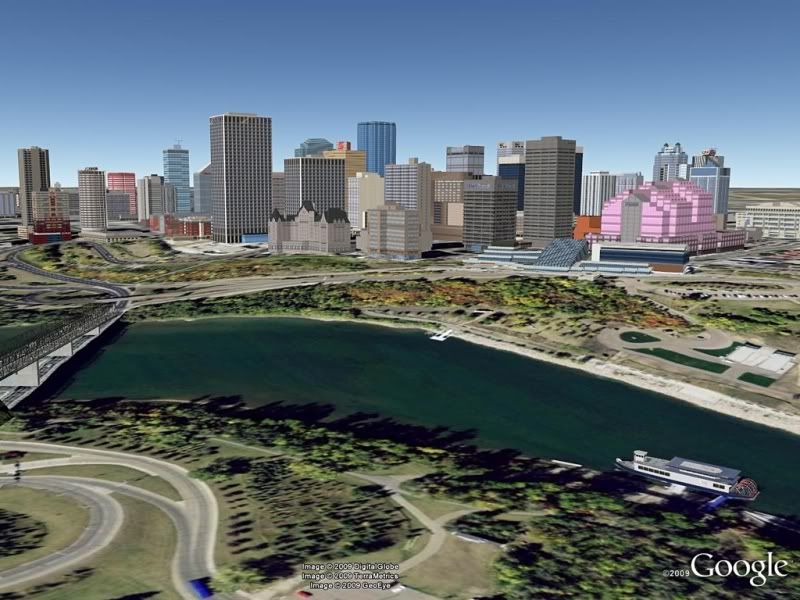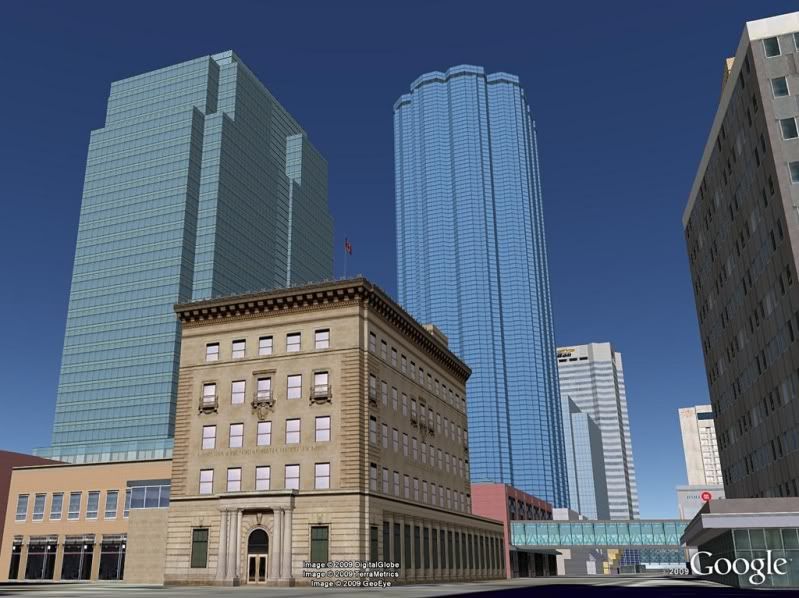 The buildings are created in a program called Sketchup and then uploaded into Google's 3d Warehouse.

The University is interested in getting a model of the UofA campus into Google Earth, and since I've done a lot of the models of Edmonton they asked me for some advice. I thought it would be worth seeing how much interest there was in the community - online, students, alumni, Edmontonians-at-large - in putting together a team of volunteers to model the campus.

There would be two phases:

Pictures

When the temperature is a little bit warmer and the sun is a little bit higher in the sky we'll hopefully have lots of volunteer photographers to swarm out over the campus. That would probably happen in late March or early April, depending on the weather. Pretty much any recent camera would work (camera-phones might not be the greatest, but anything over about 5MP should be fine). For anyone with a nice big zoom lens we should hopefully get roof access, so in addition to taking pictures of the buildings there could be an opportunity to get some nice skyline shots from an unusual perspective.

3d Modeling

After we have all the photos we'll sort them all by building, post them on a UofA FTP site, and then it will be time to start on the models. That is basically as easy as:

1)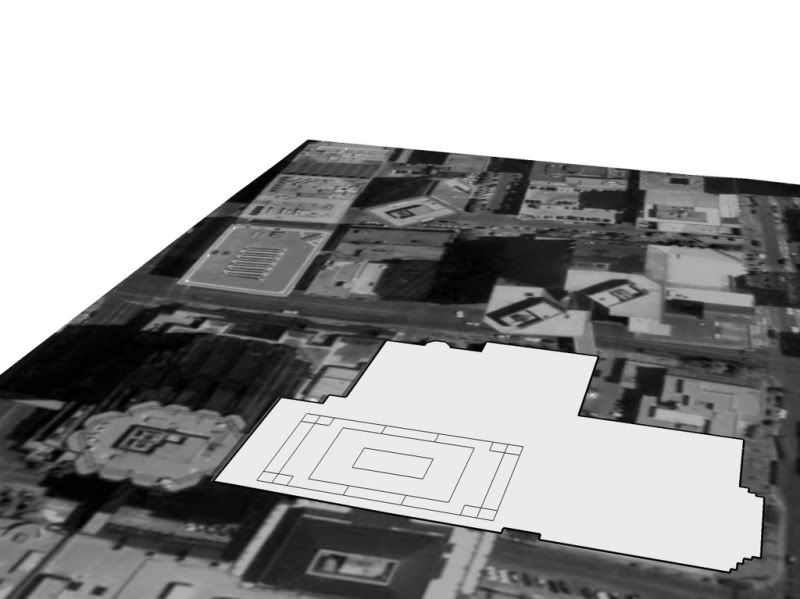 2)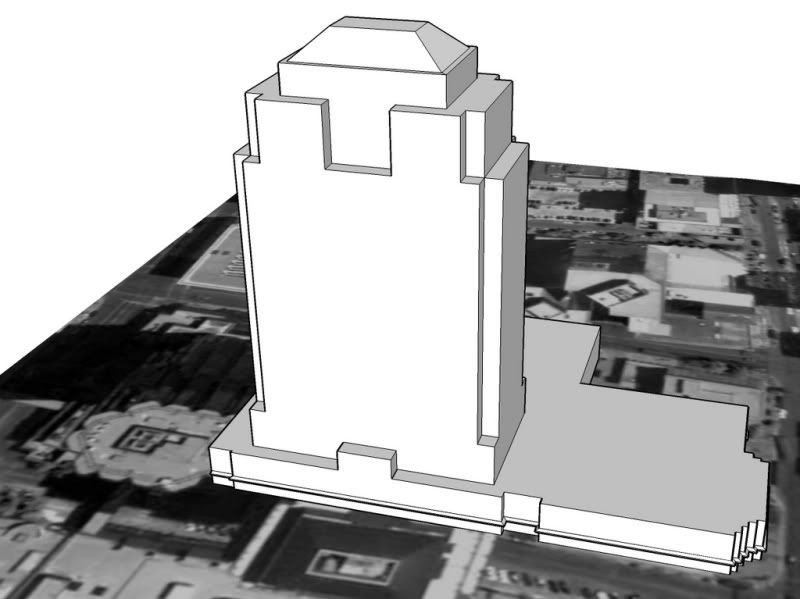 3)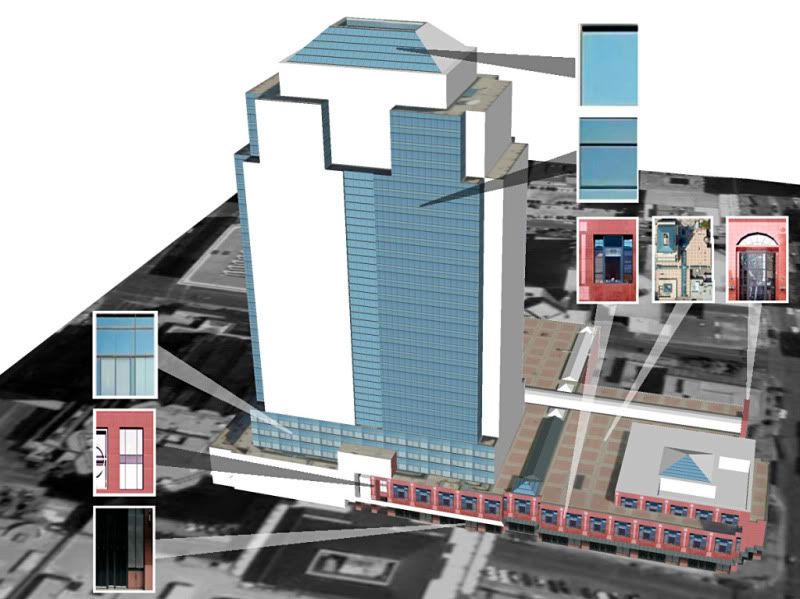 4)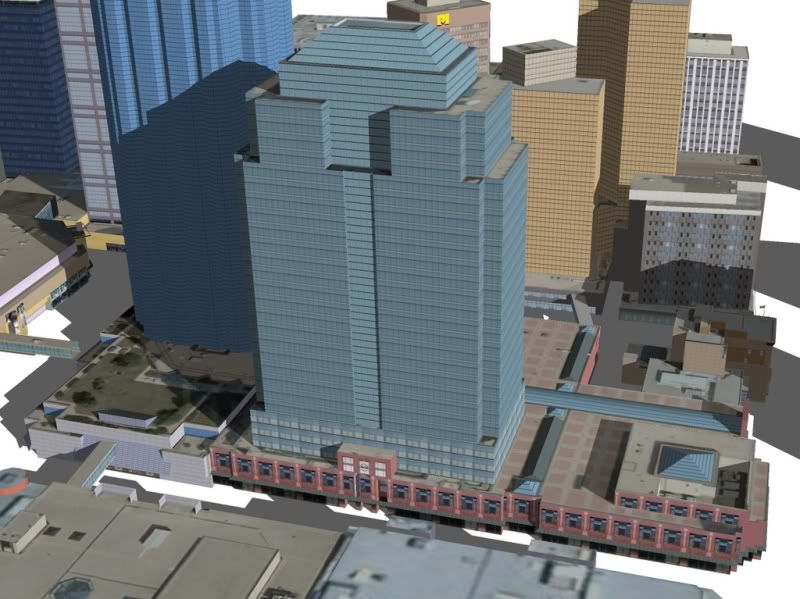 It might seem daunting, but there is a lot of good information out there, and it can all be done using free software. If you think you might be interested I'd suggest taking a quick browse through some of these helpful links:

Tutorial Videos
Modeling a City
More tips for Modeling
Sketchup for Dummies
An amazing how-to for St. Basil's Cathedral in Moscow

(and you don't have to wait for a UofA group to be put together - you could get started on your house, office or school right now!)

Google also has a new program called Building Maker which simplifies the process, but it causes you to lose detail. It could be useful for some of the buildings on campus, so I'm trying to find out if or when it will launch for Edmonton.

Right now I'm trying to gauge interest. Eventually there would be a facebook page, twitter account, blog, etc to keep people informed. And we'd probably start with an orientation meeting to talk about the plan and go over some tips, hints and best practices.

If you think you might be interested in helping (either as a photographer, or as a modeler, or hopefully as both) please send and email to inthreedimensions and you will add you to the mailing list. And if you know of anyone else who might be interested please pass this on to them too.